Fashion
Textile Foils for glamorous appearances
Fashion goes metal
With metallized foils it´s possible to create metal effects on pre-treated textiles, artificial leather and also genuine leather.
KURZ can offer a large portfolio of metallized or pigmented colors as well as decors that can be used to decorate fabrics with a wide variety of exciting designs. Top rate technology accompanied by relevant market knowledge guarantee the high quality of our special purpose foils.
The LUXOR®/ALUFIN®, LIGHT LINE® and COLORTEX product lines are sure to impress with their brilliant colors and will enhance your textiles in a uniquely attractive manner.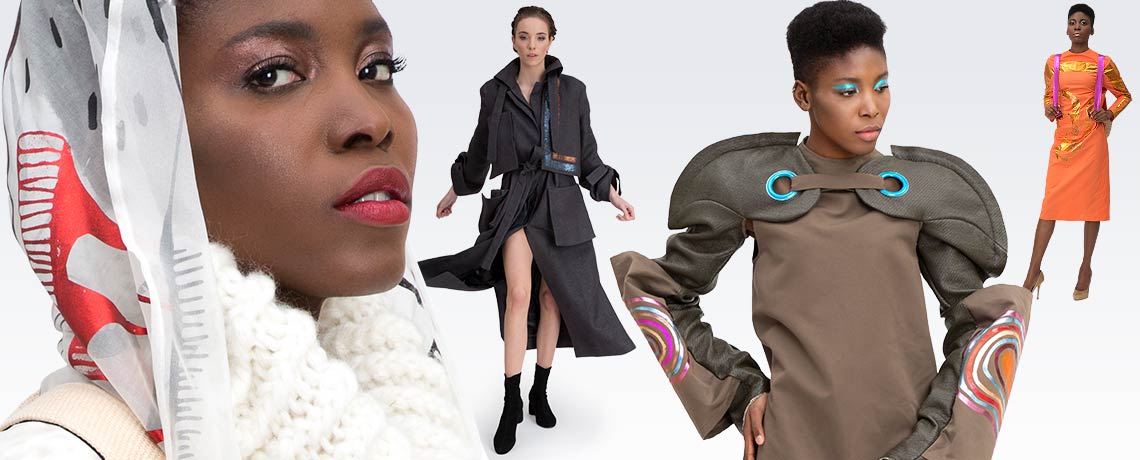 Grant your products glamorous appearances
We make your outfits real must-haves for yummies and fashionistas! Whether it's the leisure look, sportswear or evening wear, our elegant KURZ foils are guaranteed to make your designs real eye-catchers.
The secret of a successful style made by KURZ lies in the combination of high-quality foil technology and robust bonding agent.
Decoration for fashion
Also very common are transfer presses for T-shirt decoration. This up-and-down process performs nearly without any pressure, but with high temperature and long dwell times. For this application the textile has to be pre-treated with suitable adhesives.
During the transfer process the heat and pressure release the lacquer package from the carrier film and the heat sensitive adhesive instantly bonds to the pre-treated textile or artificial leather. In the case of textiles the adhesive of the foil will not adhere to the bare fabric, only to wherever the adhesive is printed. 

Foil technology
The transfer of the foil to the substrate requires heat and pressure. The application can be accomplished by heat transfer calenders or single roll calenders. In the case of the typical heat transfer calender the substrate - adhesive printed fabric or artificial leather - and the foil are fed together into the calender and go around a heated drum with a felt pressure belt.
For the foil transfer it is extremely important to have even pressure across the entire face of the web. Therefore it is necessary to install an extra pressure roller against the back of the felt to assure a complete and even transfer. Some manufacturers also use an extra top and bottom nip roller, either at the beginning or end of the process.
---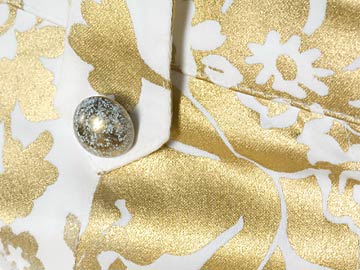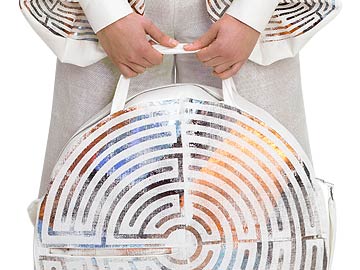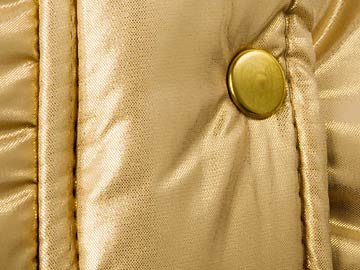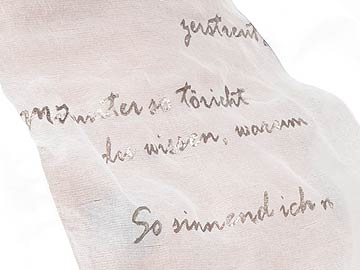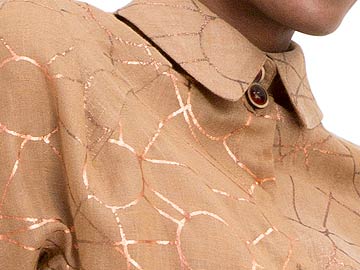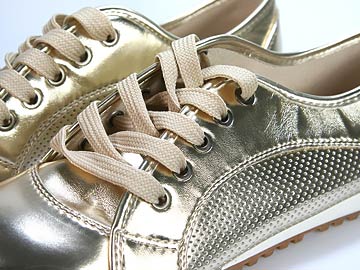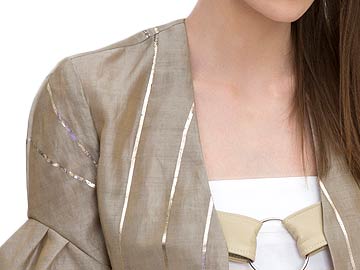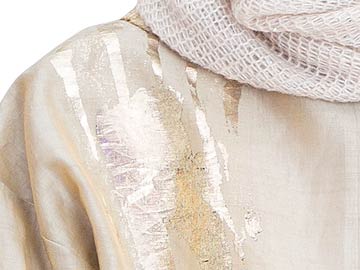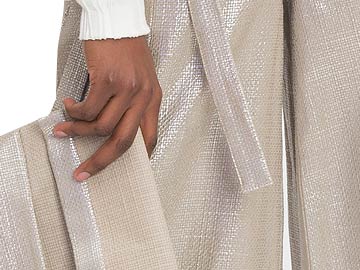 ---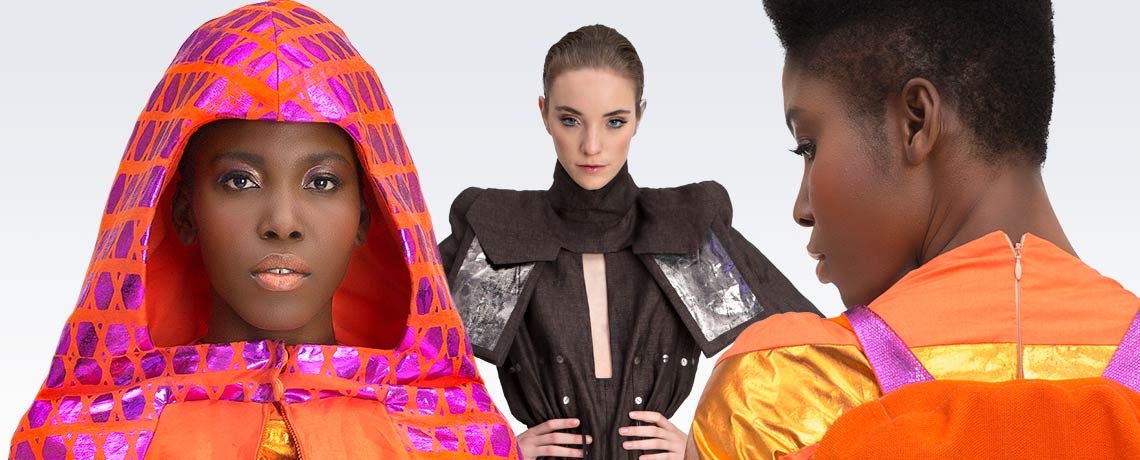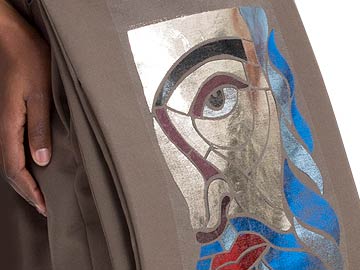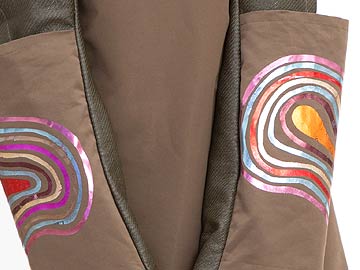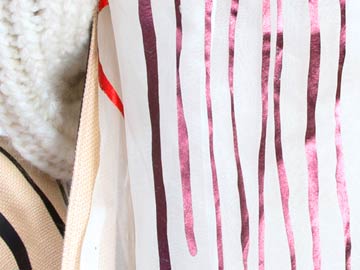 ---
KURZ at MCBW Munich
In search of new trends LEONHARD KURZ promotes young talents. This year we are supporting graduates of the Deutsche Meisterschule für Mode/Designschule in Munich (German master school for fashion/design) with our brilliant foil designs. Interested parties can admire their creations at the "Expeditions/Confessions" fashion show on March 3. Our clients can use this opportunity to learn about theworkability, durability and brilliance of our metal foils.
Material for fresh ideas
We here at KURZ are passionate about good designs — just like many young talents who are working on their first creations.
Their fresh experimentation with new fabrics propels the creative process into new spheres. We are eager to provide our innovative textile foils for this purpose.
The catwalk is ready for the German Master School for Fashion/Design semester projects!
Our special thanks go to: