Card technology
All system components from one single source Protection for Cards
Protection for Cards
KURZ is a renowned global supplier of security technologies and components for cards, including credit, bank, payment, customer, loyalty, and prepaid cards, as well as ID documents like identification cards and driving licenses. With over 50 years of experience in card technology, KURZ offers innovative card designs with advanced data storage and security features, ensuring counterfeit-proof solutions. The company takes a customer-centric approach, providing turn-key solutions tailored to meet the unique needs of each card project from concept to production. KURZ's global presence ensures international local customer service and supply chain security, maintaining identical quality standards worldwide. As a trusted provider in the industry, KURZ continues to excel in delivering top-notch security technologies for cards and ID documents, meeting the demands of a constantly evolving security landscape.
---
The KURZ Card Generator: Try Your Possibilities
---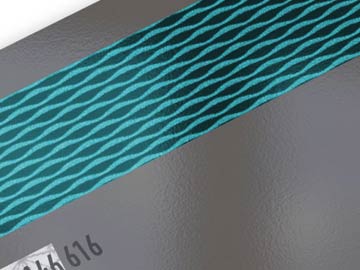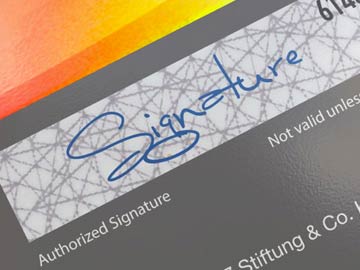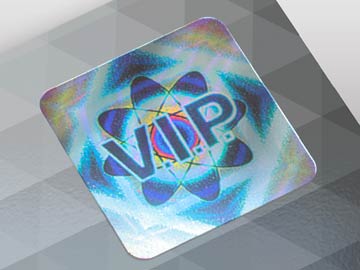 Magnetic Stripes
Reliable storage and retrieval of data
Magnetic values in accordance with ISO 7811 or customer's specification
Simple and fast processability
Available in all standard coercivity levels
Suitable for all application processes and a variety of substrates
Visual enhancement of the card through special colors and designs
Signature Stripes
Easy writing properties
Secure against counterfeiting & manipulation
Good application properties
Three layout types: Neutral continuous, customer-specific continuous or single image
Customized designs for credit cards such as American Express, China UnionPay, DINERS, JCB, MasterCard and VISA
Holographic Effects and OVDs
Easy to communicate, easy to verify, hard to copy.
As a leading supplier of security technology our OVD products offer optical security features and a variety of modular systems including interchangeable features. Gain complete design freedom for your brand mark element with our proprietary technology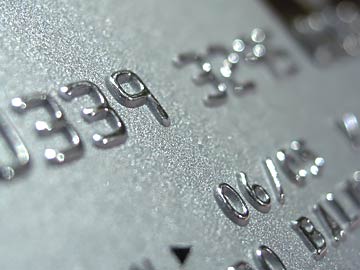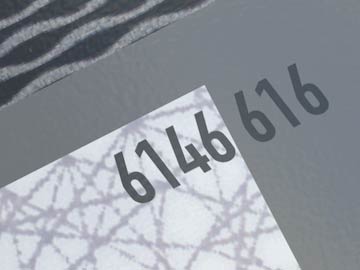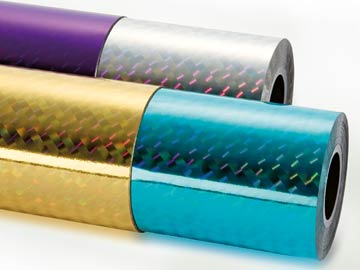 Tipping Foils
Decoration of the raised lettering on credit cards
Available in two types: Metallized and pigmented
Cold Indent Foils
Application of a personalized number onto signature panels or the card surface
Serves as a reliable, counterfeit-proof security component
Excellent abrasion resistance
Scratch-Off Foils
Protection of security-relevant data such as passwords, PIN codes etc.
Easy to scratch-off
High coverage
Clean stamping
High application speed
Standard pattern or customized designs
---
Thermal Transfer Ribbons
Experience a revolutionary approach to flexible data handling with KURZ Thermal Transfer Ribbons (TTR). Whether it's bank, customer, or admission cards, our TTRs open up a whole new realm of possibilities, transforming the security and appearance of labeling and personalization.
Discover the diverse range of products and explore the array of color ribbon classes we offer. Unleash your creativity and witness firsthand the countless opportunities our TTRs present for enhancing your projects. Embrace innovation with KURZ, where we redefine data handling and empower you to achieve new levels of security, aesthetics, and customization.
High quality reproduction of monochrome pictures, graphics and company emblems
Wide range of colors
Highly durable prints
Transparent overlay for additional protection against abrasion
Special foil for hidden information only visible under a UV light source
---
Application Machines for Cards
At KURZ, we understand that sophisticated security technology demands a seamless integration of cutting-edge foil technology, precision-matched machine systems, and modern application processes.
As industry leaders, we take pride in developing and building application machines that cater to a diverse range of card requirements. Our expertise lies in creating specialized machines specifically designed for applying magnetic foils, signature panels, and holographic images with unparalleled precision and efficiency.
With our state-of-the-art machines, you can trust in KURZ to deliver top-tier solutions that ensure the highest levels of security and aesthetics for your cards. From magnetic foils to holographic images, our application machines guarantee a flawless execution, elevating the quality and sophistication of your products. Partner with KURZ and experience the ultimate fusion of technology and innovation for your card applications.
---
Many Products, One Contact – Get in Touch with Our Experts from KURZ!
The KURZ Group is constantly investing in the environmental compatibility of our foils to European standards and has an excellent track record of successful developments in this area. Relating to this, the selection of raw materials is crucial. According to REACH they belong to the category 'articles' and therefore do not need to be registered. No poisonous or cancer-including substances are processed at KURZ. We do not use any halogenated solvents. We only use raw materials, whose heavy metal content of cadmium, lead, mercury and chromium (VI) conform to the legislation/directives 94/62/EG (CONEG) and 2011/65/EU (RoHS).
KURZ takes environmental and social responsibility seriously and adheres strictly to its Code of Conduct.

---
You want more attention for your cards?
Plus a more sustainable production process?
Order our color chart now.