Siporit
Sustainable Concrete Coating
Increase the Service Life of Concrete – With KURZ SIPORIT
Le Corbusier already knew about the beauty of concrete. This cement-based building material has maintained its position as an evergreen in architecture to this day. However attractive the artificial stone look is, signs of age become more visible every year. But not with KURZ!
THE TIME HAS COME ...
... for a bridge to modern design
... for a change in the design process
... for a more sustainable use of concrete
Order our SIPORIT brochure now!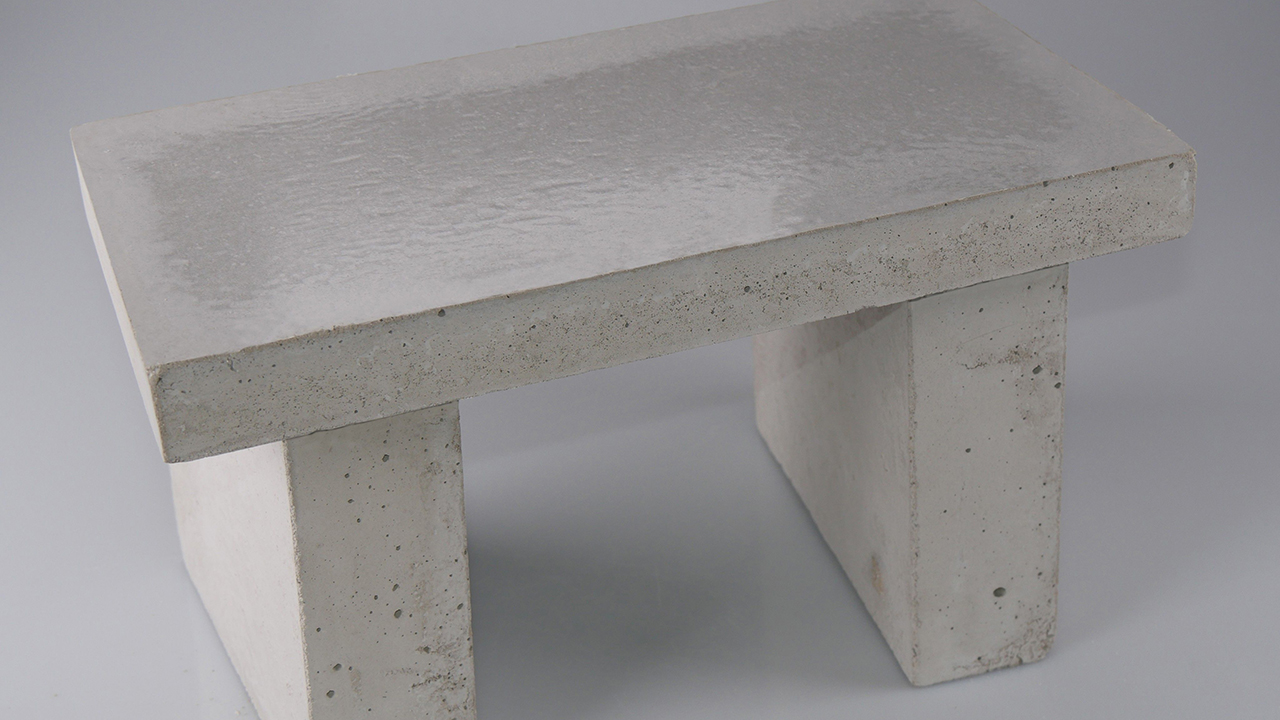 SIPORIT – Your Key to Longevity
The construction industry is constantly changing. Just like us. SIPORIT is an innovative transfer coating for fresh concrete that seals the building material. This gives the concrete new functional and aesthetic properties: SIPORIT optimizes the edge zone and protects components from aggressive media and penetrating gases. Steel yourself against extreme weather conditions, carbon dioxide pollution and mechanical stresses by sustainably extending the life of concrete with SIPORIT.
Protect Your Concrete Design:
Water absorption & penetration depth are reduced
Diffusion reduction
Increased frost resistance
Reduced gas permeability, e.g,. CO2
Enhanced outer concrete edge zone by improved hydration
New creative surface design possibilities
SIPORIT preserves the typical concrete look
Why SIPORIT from KURZ?
There are many protection solutions for concrete: Priming impregnations, coatings against mechanical and chemical influences or a combination of both of them. KURZ revolutionizes concrete protection for sustainable construction.
'Sealed porosity' or SIPORIT for short. Our innovative SIPORIT surface coating is based on the idea of creating a largely pore-free concrete surface. During development, we were able to draw on our many years of experience in finishing a wide range of surfaces. LEONHARD KURZ is always at the cutting edge of aesthetics and technology as an innovation driver for stamping foil technology.
Our goal: To protect your concrete surfaces functionally during production and give them a decorative touch, if required. This allows you to respond to the growing demands of the construction industry. Set an example for quality, aesthetics and sustainable construction planning with us!
Surface Protection – Seen from the Sustainable Angle
Highly effective surface protection plus all the benefits of sustainable finishing – that's what you gain from SIPORIT. Thanks to our protective finishing the concrete becomes more resistant and durable. That saves resources, which would be incurred by complex post treatment. At the same time your production chain will be optimized: Pouring and sealing merge into one single work step. The highlight: The process functions without formwork oil. How does this work? Learn more about the benefits and application method with our latest SIPORIT brochure. Order now.
The time has come for new perspectives and new ideas beyond the established practices in the sector.
Contact us for more information and inspiring design examples.