Craft Brewers Conference
April 10-13, 2017
Thank you for visiting us at the Craft Brew Conference!
Draft Attention with Premium Look
Did you know the carrier is the top influencer in craft beer shelf appeal? Come see KURZ to find out more at the Craft Brew Conference!
Time: Thursday, April 13, 11:00 AM - 11:45 AM
Location: BrewExpo Demo Area (BrewExpo 2: Halls D,E)
Discover how a premium label can influence your brand's overall sales from shelf decisions. KURZ will discuss the importance of decoration and its impact, as well as successful printing practices and design tips. There will be decorated printed samples on hand for giveaways. Hot stamping, cold foiling and digital foil decoration options will all be reviewed. Questions are encouraged to discover the best options for your brand.
KURZ Transfer Products L.P. is bronze level sponsor of the Craft Brewers Conference.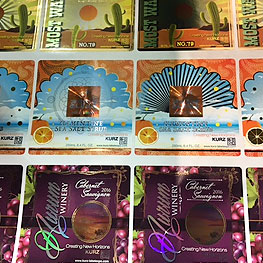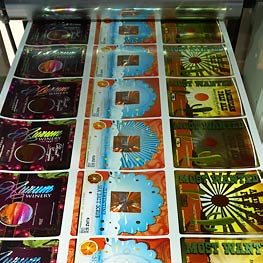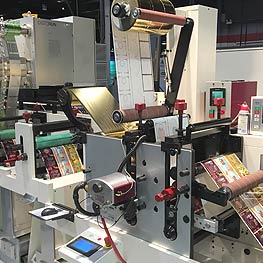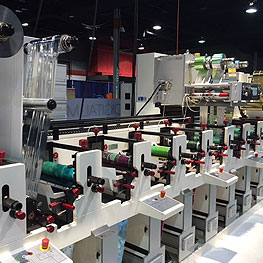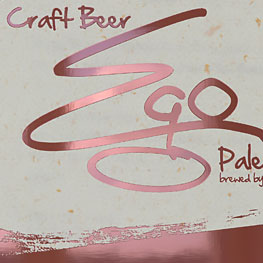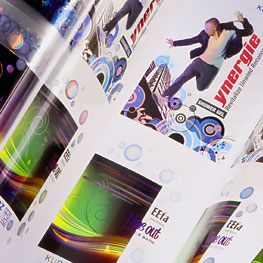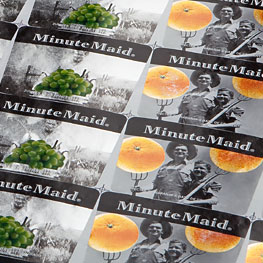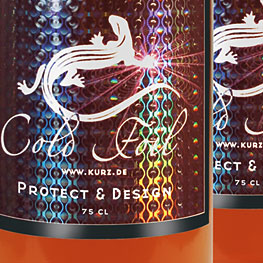 ---
How Important is Decision Making at the Shelf to Craft Beer?
According to a recent Nielsen study conducted in 2016, on average, 70% of a decision to purchase a craft beer is made at the shelf. That number increases to 80% percent with Millennials. 66% say that a beer's packaging or label design is 'very' or 'extremely' important for getting them to notice or consider trying a new beer. All of these figures, and many more, prove that in the Craft Beer market, labels and carriers are you number one marketing tools.
What Kind of Impact Can Foils Have on Shelf Appeal?
In a double blind study using a selection of similar products in a grocery store, consumers chose the products with a metallized label over similar products with a plain paper label as much as 26.7 percent more often over similar products. "Our research shows that consumers like packages that shine or gleam," said Kym Lee, business development manager, Rexam Metallising. "With food products, there is a lot of shelf competition. A metallized label can increase the perception of value."
"This study confirms that shoppers are attracted to items that catch their eye," said Harry Leibowitz, Ph.D., president of the research fi rm. "With all things being equal, a label or package that has a metallic look stands out, giving those products a clear advantage in the marketplace."
In the wine, spirits and craft beer markets, foil dominantly raises the eye-tracking and shelf appeal statistics. With the increased interest in premium products, foil is absolutely key in selling the concepts of individuality and quality.
What factors influence craft beer shelf appeal most?
Source Nielsen, "Design Audit Series: Craft Beer", April 2016

---
Methods of Metallic Decoration for Labels and Carriers
Cold Foiling
Cold Foiling is a process conducted on an off-set press that adheres foil to paper using an adhesive applied similarly as an ink color. The foil adheres to the adhesive and then can be easily overprinted with all the 4 color process capabilities making it exceptionally versatile with designers.
Hot Stamping
Hot Stamping is a process offering a more versatile and pronounced selection of foil effects that are directly stamped to paper using an engraved die set. Many dies can be embossed to add texture or dimension in addition to the foil. Hot Stamping foils are richest in shade and have a distinct feel.
DIGITAL METAL
DIGITAL METAL is a process distinct to KURZ, which integrates real metallic foil into a digital printing process. The KURZ DM-Liner series applies foil using a digital printing process and can then be easily overprinted with many digital presses. The end result is visually similar to cold foiling, though with all the flexibility of digital. This method is perfect for small runs or production that requires variable data.
---
To request a label sample using the processes above or to request more information, please contact
April Lytle at 1-704-927-3750 or email april.lytle@kurzusa.com .
Contact
KURZ Transfer Products L.P.
3200 Woodpark Blvd
Charlotte, NC 28206
Tel: +1 704 927-3700
Fax: +1 704 927-3701
Mail: sales(at)kurzusa.com
Customer Service:
+1 800 333 2306
+1 800 950 3645
More about Craft Brewers Conference: