Labelexpo Americas 2016
13 – 15 September • Chicago
KURZ Transfer Products is looking forward to welcoming you at Labelexpo Americas,
thus offering a broad range of solutions oriented toward a future without limits, through:
KPW OP cold foils


TRUSTSEAL® OVDs for brand security through the management of light


TRUSTCODE® smart phone – enabled apps for 2-way communication between brand owners and consumers


DISTORUN® foil module for cold foil application of single image OVDs and foil saving


latest LIGHT LINE® designs for appealing label decoration


breathtaking 3D effects: KURZ Deep Lens and Spatial FX


... just to name a few!


Visit us personally to explore the new horizons we will create at Labelexpo Americas with the following solutions:
Hot stamping: The easy fit for the future
Hot stamping is the most beautiful type of finishing – with incomparable gloss, unbeatable tactile and extraordinary 3D structures. Hot stamping is a high-performance process nowadays – and is made even easier with our KURZ EASY initiative.
For example: with tools for shortened set-up times, with uncomplicated foils that save setup time.
High-end hot stamping foils for any kind of application - the LUXOR®/ALUFIN® M-series
The M-series makes hot stamping KURZ Easy:
LUXOR®/ALUFIN® MTC – versatile foil higher converting speeds, delivering especially good coverage.
All other products in the M-series: expert foils for special surfaces and demanding stamping jobs.
Spatial FX - Deep Lens
Spatial FX
The motif seems to rise out of the surface. The three-dimensional look is so realistic that it spurs the impulse to reach out and touch it.
Such design elements catch eyes on store shelves and prompt customers to engage with the product. The optical effects stand out and make brands more memorable.
Deep Lens
Deep Lens is a crystalline design that captivates observers with extraordinary depth and spatial effect.
The Deep Lens motif allows for wide variety. It is a single image which can also generate continuous designs. The basic motif is a lens available in many shapes, whether round or square, heart- or diamond-shaped, star or sun.
Decorative innovation: visual goes functional
As an innovation leader, we think outside the box and use the expertise from within the KURZ group to provide decorative foils with function. One example: the flexible, highly conductive PolyTC sensor foil, developed by our subsidiary PolyIC. This enables the creation of elegant surface designs with touch function when combined with our foils.
Another product, TRUSTCODE®, combines optical elements with mobile data access.
Using KURZ Apps, the user can find product information, order goods, take part in competitions or contact social networks.
In this way, TRUSTCODE® is opening up completely new horizons in brand communications.
LIGHT LINE® Trends
New Classics
The classic holographic rainbow color play has been reinterpreted with a twist.
KURZ New Classics combine diffractive structures in an entirely new way with holographic
depth effect. The resulting designs are surprising, and magically attract gazes.
TTR Unique - even more protection for your product
You can even take your product security a step further. We have developed a thermal-transfer foil that allows you to add information.
It only becomes visible clearly under UV light, revealing the authentication feature of your choice. This thermal-transfer foil underscores the uniqueness of your product and protects you and your customers. That's why we call it TTR Unique.
More Information on: www.ttr-kurz.com
DIGITAL METAL® - DM-LINER® UV-INK Rotary - Foil Transfer Station for Printing Machines
The DM-LINER® UV-INK Rotary digitally transfers metallization onto paper. The transfer process can be up- or downstream of the color printing. The designs to be metallized are first printed with UV-ink.
The metallization is then transfered to the substrate and hardened with an LED UV. The carrier foil is removed after the transfer procedure. The machine can also be configured with a destacker and stacker for the use digital sheet-fed printing.
DM-LINER® UV-INK web module
In addition to this machine, KURZ will display a brand new DM-LINER® UV-INK web module for the retrofit of conventional narrow web flexographic printing machines. See a KURZ Representative for more details.
More Information on: www.digital-metal.net
Don't miss our highlights we will present to enhance your labels!
---
Impressions from the show - Thank you for visiting us at LABELEXPO AMERICAS 2016!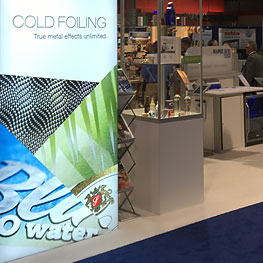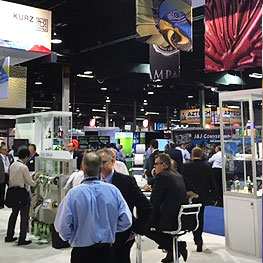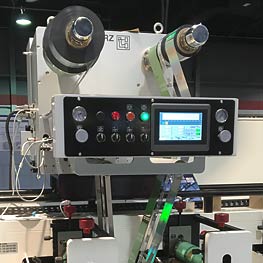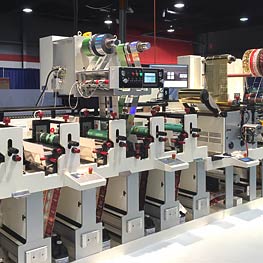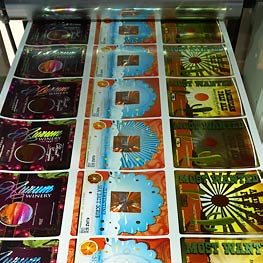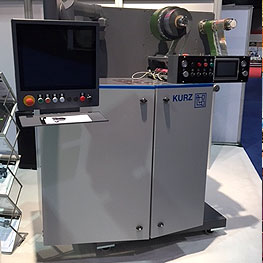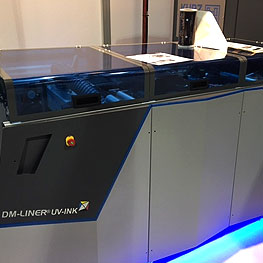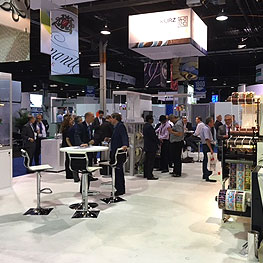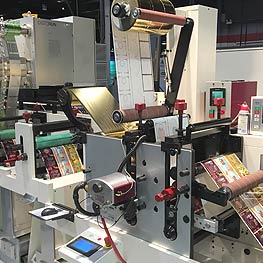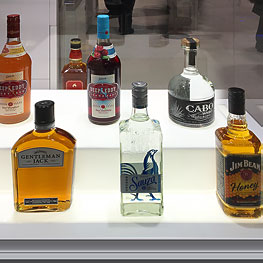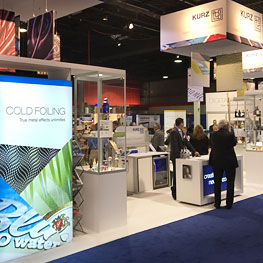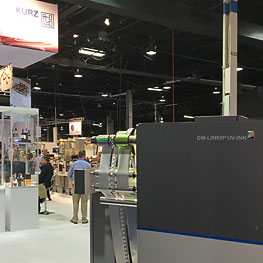 ---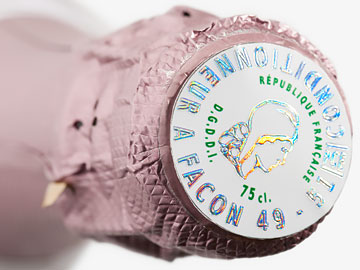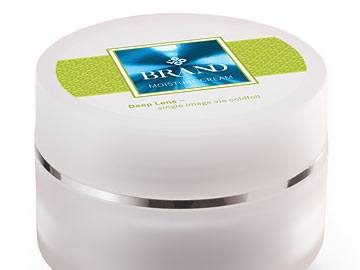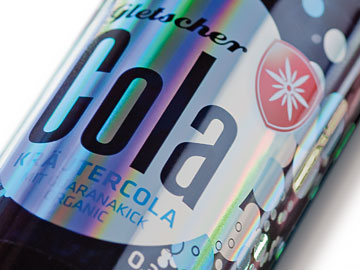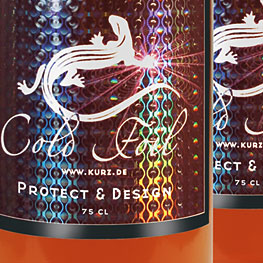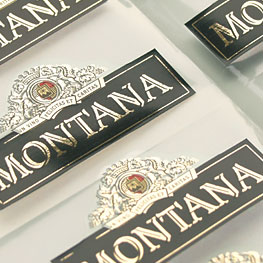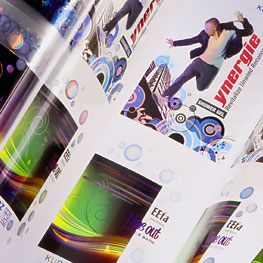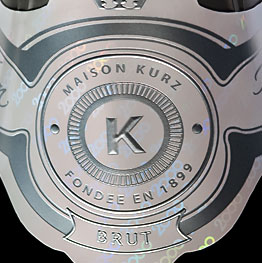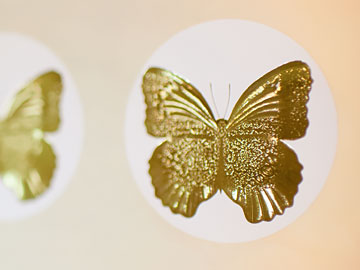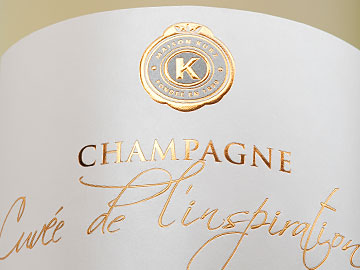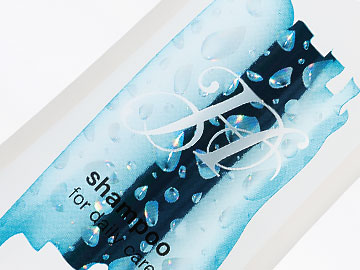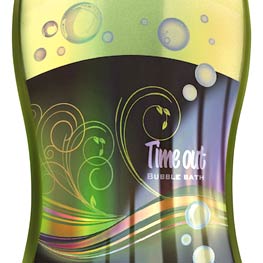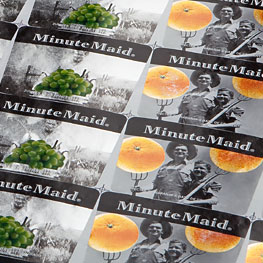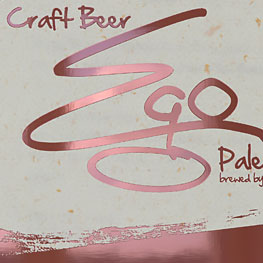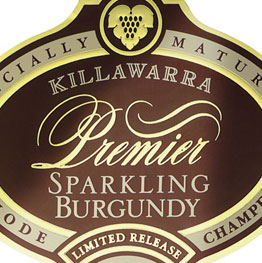 Contact
KURZ Transfer Products L.P.
3200 Woodpark Blvd
Charlotte, NC 28206
Tel: +1 704 927-3700
Fax: +1 704 927-3701
Mail: sales(at)kurzusa.com
Customer Service:
+1 800 333 2306
+1 800 950 3645
More about Labelexpo Americas: